Supporters
The Cambridge Fintech Ecosystem Atlas is conceptualised, designed, implemented and maintained by the Cambridge Centre for Alternative Finance (CCAF), and supported by the UK Foreign, Commonwealth and Development Office (FCDO)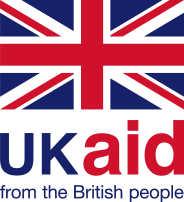 The Cambridge Fintech Ecosystem Atlas further benefits from contributions from our Regional Supporters:
Research Team & Contributors
The Cambridge Fintech Ecosystem Atlas is a digital platform conceptualised, created and managed by the Research Team of the Cambridge Centre for Alternative Finance (CCAF), University of Cambridge Judge Business School: Anton Dek, Yue Wu, Damaris Njoki, Valentina Gotti, Apolline Blandin, Michel Rauchs, Ming Fang, Thomas Eisermann, Alexi Anania, Tania Ziegler, Felipe Ferri Paes, Herman Smit and Bryan Zhang.
The research team would also like to thank Robert Wardrop, Raghavendra Rau, Hunter Sims, Keith Bear, Grigory McKain, Emmanuel Schizas, Philip Rowan, Dee Allen, Yvona Duncan, and Rui Hao for supporting the project and providing valuable feedback and suggestions. Furthermore, we would like to express our gratitude to Hatim Hussain, Robert Purser, Sean Taylor, Raha Peyravi, Omar El Safy, Guillaume Girard, Karim AbdelMawla, Firas Dahi, Grace Mahinda, Maryeliza Barasa, Paramveer Gupta, Chaitanya Shah, Alberto Giavazzi, Yu Chen, Eduardo Uriegas, Yibo Wang and Alexandr Chernykh for their contributions to this project. Special thanks go to Ihor Radchenko from Group BWT company and Kyrylo Manakhov for technical development support. The Research Team would also like to express our gratitude to the FCDO for its continued support of our work and we would like to particularly thank Kim Bromley and Kathryn White for their insights and guidance.
Industry Associations
The CCAF collaborates with industry associations to collectively advance countries' representation in the Cambridge Fintech Ecosystem Atlas. The collaboration is aimed to promote the visibility of a country's/region's fintech ecosystem to the Atlas audience including regulators, investors, the development community, and the general public.
The associations periodically add, review and update fintech companies operating within their select verticals, country and/or regions. The following are the industry associations we have partnered with:

| | | |
| --- | --- | --- |
| Association Name | Description | Number of contributed entities |
| | A financial hub for Central Asia, the Caucasus, EAEU, the Middle East, West China, Mongolia and Europe. | |
| | A fintech entity providing access to fintech and datasets through a digital sandbox and fintech-as-a-service. | |
| | A community with a mission to drive the financial technology industry in Thailand | |