The Cambridge Centre for Alternative Finance
The Cambridge Centre for Alternative Finance (CCAF) is a research centre at the University of Cambridge Judge Business School. Our mission is to create and transfer knowledge addressing emergent gaps in the financial sector that supports evidence-based decision-making.
This website is dedicated to CCAF's digital tools – a set of interactive data visualisations that provide timely Fintech market data to enable the work and practice of market participants, policymakers and regulators.
Watch the launch event for the CCAF's digital tools: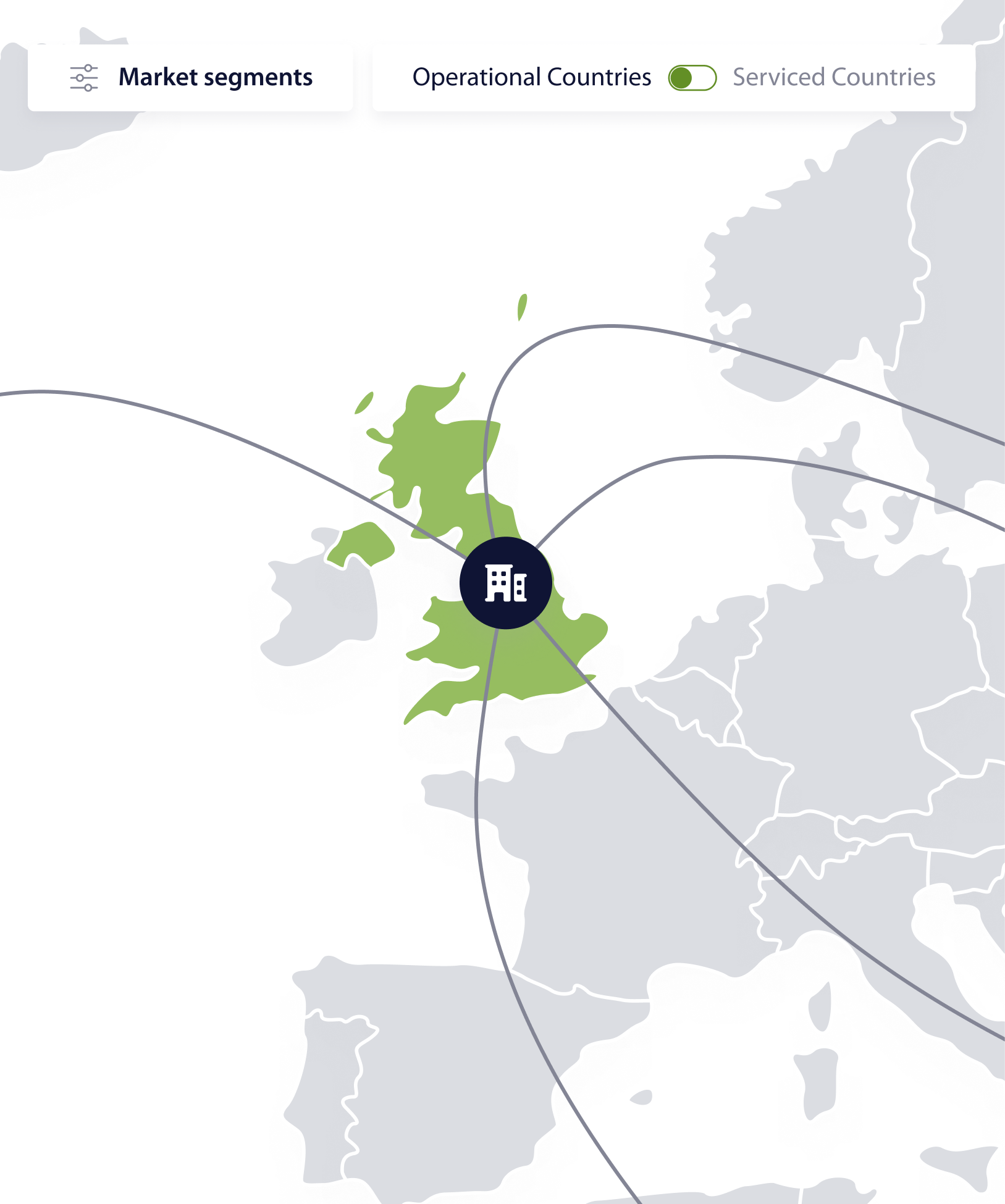 Mapping the Global Footprint of UK Fintech Companies
The interactive map of UK fintech's global reach showcases the UK's global presence, industry excellence and innovation leadership in financial technology. It provides a range of features that allow users to explore and engage with the data. Here are some examples of what can be done with the map:
The map displays the locations of UK fintech companies across the globe, allowing users to easily identify where these companies are operating from and offering services to.
Users can gain insights into trends in the fintech industry, including which regions are seeing the most growth and which companies are expanding most rapidly.
Users can search for specific companies or countries of interest using the search function, which provides a quick and easy way to find the information they need.
Join us on this journey to explore the global footprint of UK fintech companies and see how they're changing the face of finance across the globe.
Explore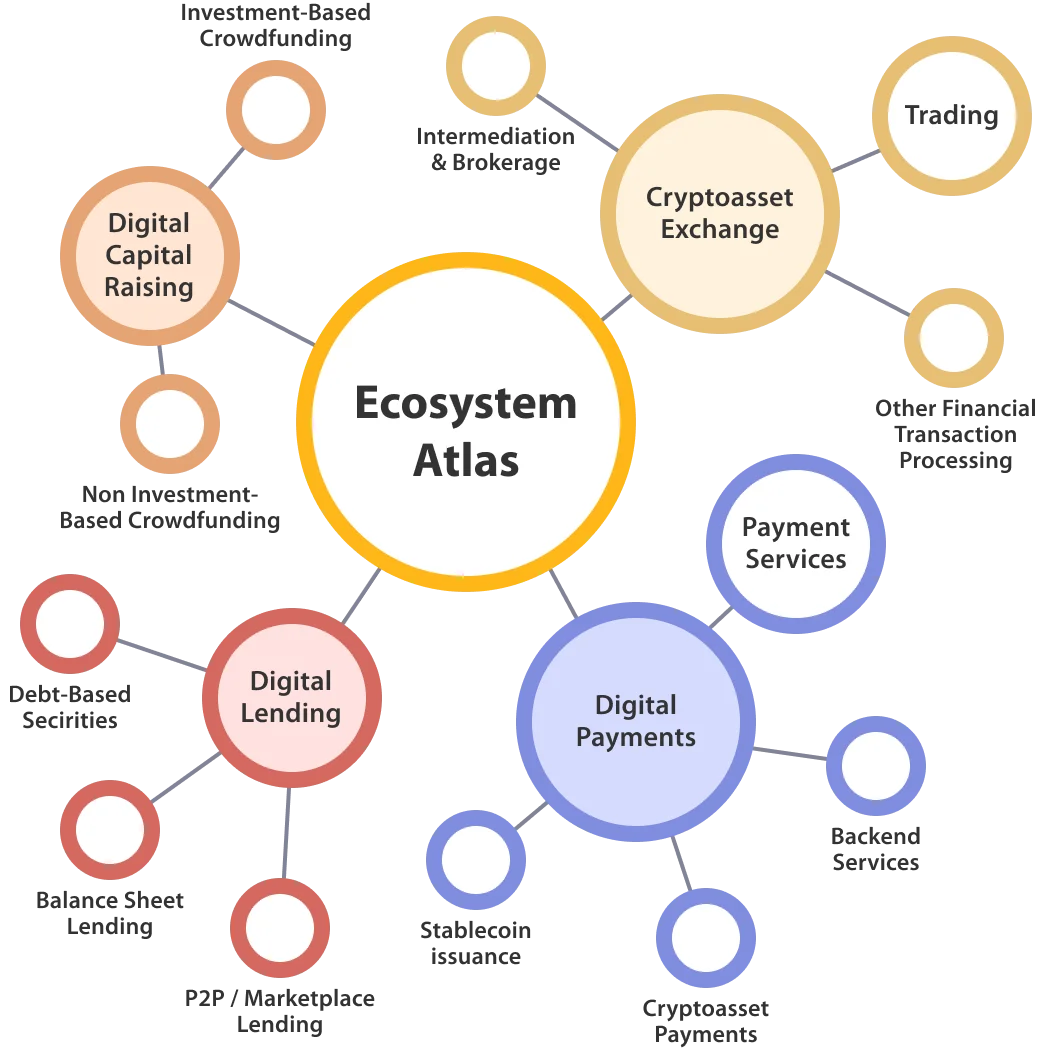 Cambridge Fintech Ecosystem Atlas
The Atlas is a digital tool that identifies, depicts, tracks and analyses Fintech entities and their activities across market segments and geographies over time.
Atlas enables a representation of the evolution of Fintech since 2010 using different approaches: Graph, Map and Table.
The following data cuts available across all visualisation approaches:
Operating status (Active, Inactive)
Market segments
Jurisdictions
Ownership type (Private, Public)
Focus (Cryptoasset, Inclusive Fintech)
Years (2010-2021)
Explore
Cambridge Alternative Finance Benchmarks
Benchmarks hosts the latest aggregated-level data, analysis and insights of the CCAF research on Digital Lending and Digital Capital Raising.
The tool has been designed to allow users to navigate our global time-series data and undertake analysis and comparisons between regions and business models.
Cambridge Blockchain Network Sustainability Index (CBNSI)
The CBNSI tool explores the scale and implications of the Bitcoin network's electricity consumption. It features the following components:
Index providing a daily estimate of the total electricity load and consumption, as well as a cumulative consumption representation since July 2010.
Mining map tracking the geographic distribution of Bitcoin mining facilities over time
Comparisons putting the electricity footprint into a broader perspective
FAQ addressing various categories of questions and common misconceptions